COGNITIVE ORGANIZATIONAL NETWORK ANALYSIS
Cognitive Organizational Network Analysis (CogOrg) represents one of the most powerful analytical tools in the area of business/organizational research.
The CogOrg analysis is a network analysis methodology uniquely adapted to the organizational needs in the IT industry, providing business intelligence by analyzing the existing patterns of relationships and interactions among employees in IT organizations.
Mapping employee networks through CogOrg analysis helps senior management answer key organizational questions, including:
Which employees are organizations' central information/knowledge hubs?
Where are the bottlenecks in the organizational information flow?
Which employees are organizations` hidden talents?
Which are retention threats?
What are some of the ways for an organization to improve collaborations within and across departments?
Is there a risk of knowledge loss or network fracture if key individuals leave the organization?
To participate or for more information please contact us atÂcontact@fenixhr.com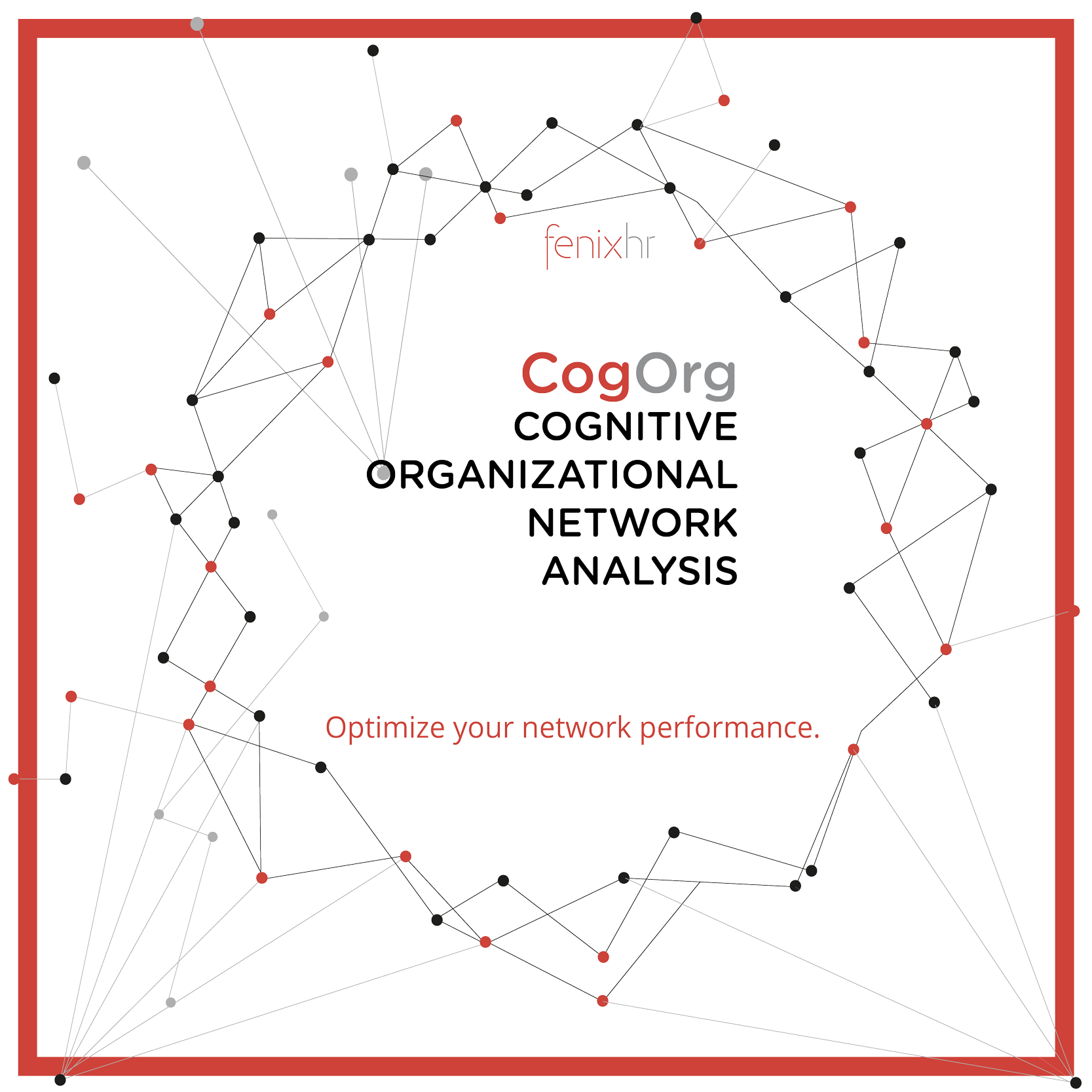 FILL REQUIRED DATA AND
DOWNLOAD RESEARCH CATALOGUE