2014 STATE OF THE IT INDUSTRY
In July 2014, our research team conducted an independent national survey in which IT professionals all across Serbia voiced their opinions on work conditions in their Software Development companies.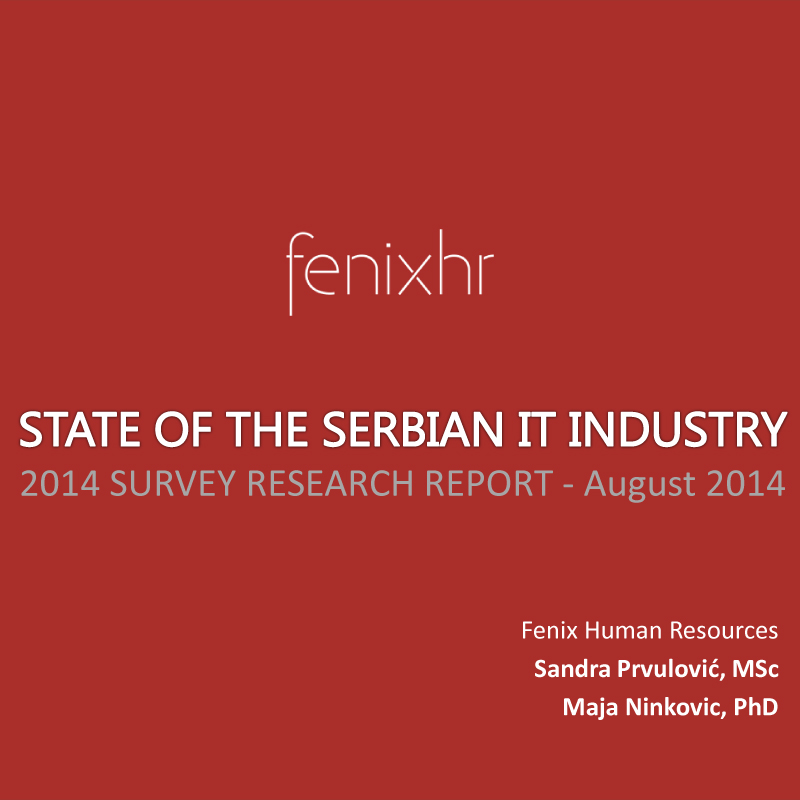 WHY THIS RESEARCH?
IT industry is one of the fastest growing industries in Serbia, with the number of computer science students and IT professionals constantly on the rise.
Simultaneously, a significant number of IT professionals relocate abroad for work, which represents one of the key obstacles for further development of IT industry in Serbia.
Meanwhile, there is a lack of independent data on the perceptions and attitudes of IT professionals about the work conditions in their industry. These results are important as they represent a much-needed foundation for designing and implementing better employee recruitment and retention processes.
Some of the key questions to be addressed:
What are the reasons for the relatively low response to IT job advertisements?
Do IT professionals lack motivation to change jobs or is it that the available offers are not attractive enough?
What do IT professionals think is lacking in their current work environments?
What attracts IT professionals to relocate abroad for work?
Are there differences in the expectations of Junior, Intermediate and Senior level positions?